This 2-bedroom apartment of Los Naranjos lies in the heart of Guardamar approximately 5 minutes from the sea, the shops, cafes and restaurants. It contains all the required facilities including T.V. and is served by a lift. The apartment is of a very high standard in all aspects and has one double and one twin bedroom with a sofa bed to sleep 5/6.
Full air conditioning is fitted in all rooms to provide a cool environment in summer and warmth in winter.
Guardamar is an ancient Spanish town retaining the authentic charm of bygone days yet offering the visitor everything hoped for in a Mediterranean holiday.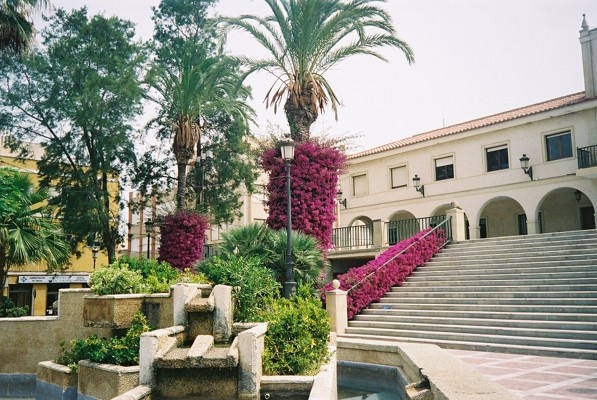 Situated 20 minutes south of the main airport at Alicante and just 10 minutes north of the busy town of Torrevieja, the coastline surrounding Guardamar is undisputedly the prize of the Costa Blanca, having long golden beaches, the warm Mediterranean Sea and the protection of the mountain ranges. The Costa Blanca records the highest winter temperatures of Spain with days of uninterrupted sunshine throughout the year.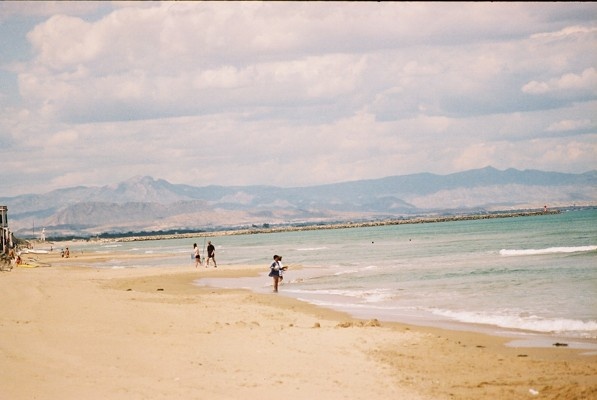 Walks can be taken either through the bustling little main street with shops, cafes and restaurants or along the attractive pedestrianized dual carriageway, the Avenida Cervantes. Here you will find the beautiful little Parque Reina Sofia, very delightful and well worth a visit, market stalls and street cafes, and in season the fun fair. Alternatively the coastal road leads on to become the promenade, busy, bustling and with numerous watering holes in season, it offers a wonderful holiday atmosphere and a lovely walk.
The shoreline and all the surrounding areas of Guardamar are protected conservation areas.
Golf
The closest golf course is just 10 minutes drive inland on the CV 920 at Formentera del Segura. The club is called La Marquesa. Prices here are approx. 43 euros a round or 250 euros a week.
The surrounding area, from Alicante in the north, to La Manga in the south, is a golfers paradise with courses being built almost as fast as houses.
Villa Martin, Las Ramblas and Campomar are urbanization towns, (all approx. 15 to 20 minutes drive from Guardamar) having excellent golf clubs, offering full facilities to non members.
We are not golfers ourselves, but have been told that the club Marquesa and the club at Campomar are first class, reasonable priced and with very friendly club facilities.
All golf clubs require a 'Handicap Certificate' on booking.
La Marquesa.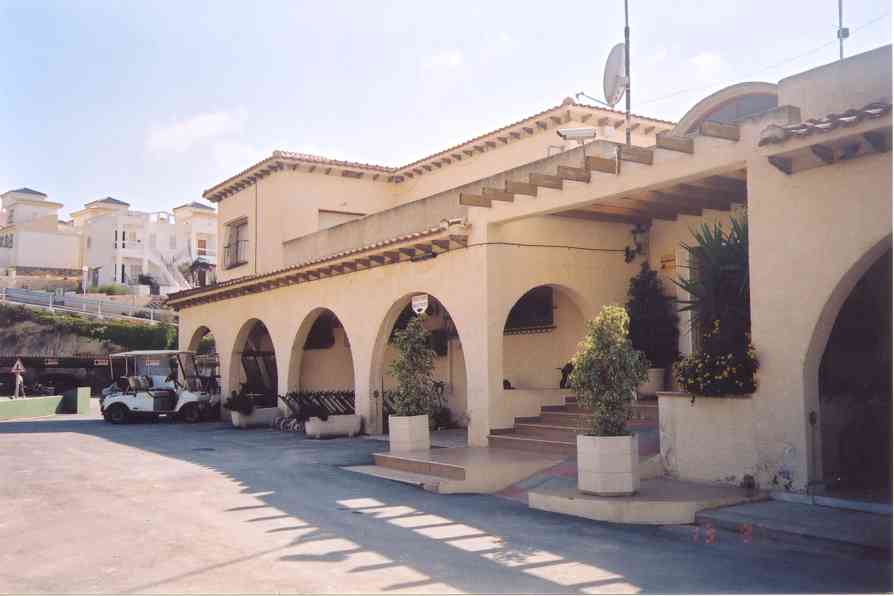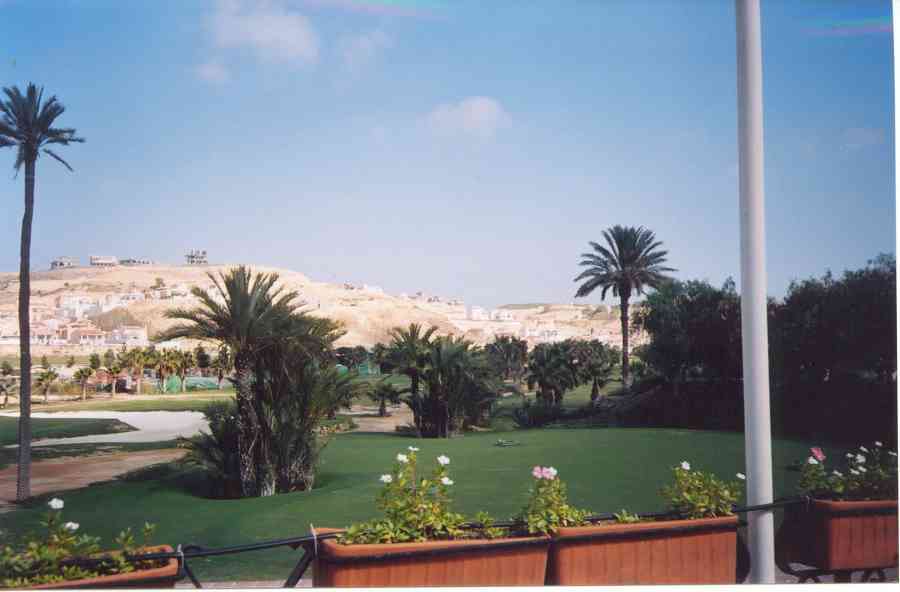 Within a reasonable distance of Guardamar many typical holiday recreations are on offer - water parks, safari zoo, Terra Mitica Adventure Theme Park etc.
The bus service is frequent although somewhat erratic and the main terminus is in the centre of the town.
<![if !supportEmptyParas]> <![endif]>
A booking form can be obtained by contacting.
Mike and Eileen Foster
3 Lower Cloister Walk
Devington Park
Exminster
EX6 8TZ
Tel. 01392 829558 or International 00 44 1392 829558
e.mail: mike.eileen@naranjos.eclipse.co.uk

Rates per week
£200.00 May and September
£250.00 June/July/August
£150.00 All other dates
Deposit £100.00 (returnable against serious damage to the apartment or failure to return keys)
These rates are for the apartment and are not "per person" rates

In addition to these rates there is a one off payment of 40 euros for cleaning and laundry payable directly to our representative in Spain.
Reduced rates for long stay.

Useful links to Tourist Information websites:Valencia